Some sufferers have asked the question subjected above but if you have the same question, you need to revisit
'
Tokuko's Room To Feel Uplifted
'
http://tokuko.chu.jp/tokukonoheya/menu%e3%80%90posts-in-english%e3%80%91/ and read articles more to obtain the accurate knowledge of
NMT
(
No Moisturizing Treatment
)
.
Since NMT looks simple, everyone tends to think that they have a complete understanding of it, but
humans tend to overlook something important after just a few readings
. In particular, to achieve NMT, learning what to do and what not to do is very important to get the expected results.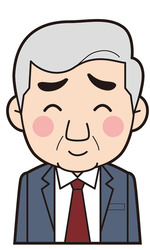 Dr. Kenji Sato
has never encouraged scratching

. You don't need to think that you 'have to' scratch for healing.
Scratching is hard to control
so we have to accept that
it is uncontrollable
, meaning,
sufferers don't need to regret it after scratching or caregivers shouldn't get upset to see the sufferers are scratching
. Such states of mind affects sufferers' symptoms. This understanding of TSW is VERY important. Since Dr. Sato fully knows the sickness, he says, "It is OK to scratch but the last scratch should be gently."
...You can control the last one

. Right?

For faster healing, if you take NMT, please read, read and read.
What should you read?
Go see
the guidance
below.
http://tokukospeptalk.blog.jp/archives/6891840.html
Please remind yourself that you are doing NMT
without getting NMT doctors' direct assistance
. YOU need to be a master of NMT and
your correct knowledge will be the best supporter
for you or your loved one. To not prolong your symptom with incorrect info, please learn it from the source.
Hang in there.
Healing happens to you too!
Copyright © 2021 Tokuko Abfab All Rights Reserved.