A lot of parents

misunderstand that

NMT

doesn't allow taking a bath/shower for more than 1 month at least though I have never explained like that
and of course,
there's no such instruction
in
Dr.

Kenji Sato

's protocol
.
And some of them sometimes announce that their child got infected or got aggravated due to NMT...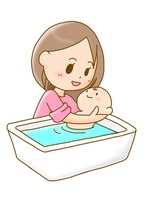 Also, a lot of parents say, "Water restriction is dangerous! So NMT is not good for children/babies!"...but I clearly state that
water restriction is not for 6 and under
in the basic info.
Of course, even in adults, sufferers intake a
medically proven safe level of quantity
and it is very effective for
TSW

(

Topical Steroid Withdrawal

)
as evidenced by NMT's more than 30 years of great results.
There are a lot of parents who are doing NMT for their children but some of them are trying to get info asking which
moisturizer
is good or if the
bath additive
that they use would work, etc...on SNS.
NMT is the treatment to not apply anything to the skin and to avoid any moisturizing act too
. This is the
basic knowledge
of NMT. (There are a few exceptions.)
Some parents get depressed saying that they tried NMT but didn't see any improvement though it has passed 5 days or 1 week or whatever...
They need to think about the period of skin cell turnover at least.
Well, these topics above are some examples of why
I keep telling everyone to learn
NMT
from the source first
to get the correct knowledge.
(

See the source info at the bottom

)
I'm pretty sure that
parents who accomplished NMT successfully can answer correctly
regarding the incorrect NMT info above because ALL of them learned it very seriously.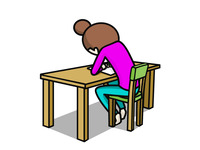 If parents consider initiating NMT, they need to learn it VERY seriously because most of them have to accomplish it without NMT doctors' direct support. For children's faster healing, each parent has to

become a master of NMT

thinking about the current world's situation, meaning most of us can't meet doctors who can support without steroids.

I don't recommend starting NMT without learning it very seriously.

Please imagine.

Medical students spend many years

becoming doctors in college, meaning

they make

unfathomable

efforts

.

Dr.

Kenji Sato

recognized TSW a long time ago and

has been providing NMT for more than 3 decades

.

His wife,

Dr.

Mitsuko Satou

who is a pediatrician also

has been providing non-steroidal treatment for almost 3 decades

.
...It's not hard to imagine that
it will take a lot of effort for parents, as non-professionals
, to achieve NMT without the support of the NMT doctors.
Learning medicine is not simple or easy.
Finding only a little information on social media and starting NMT is not a sound choice.
Please don't take an action immediately trusting incorrect info without making sure because your wish is to heal your child/baby as soon as possible...right?
Once you made a decision to initiate NMT, you have to get correct knowledge because parents are the only ones to protect their little ones.
You should obtain medical info from reliable ones
but not from rumors or personal experiences only.
I started to share
NMT
protocol in 2017 with TSW sufferers in the world since
I have experienced horrible TSW on the entire body
after using the strongest topical steroids for 52 years, and
was healed with NMT in 3 months
miraculously. To be precise, it was not a miracle because ALL other inpatients also have cured/improved within 3 months on NMT.
I got approval to share it worldwide from the advocate,
Dr.

Kenji Sato
, and he has been assisting me
in reviewing them to not provide incorrect 'medical info'
for the sufferers' faster healing on a non-profit basis. So I have been providing the correct NMT info in the source.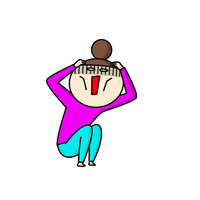 Since a lot of TSW sufferers who tried NMT through the info that I provided got well/improved amazingly fast all over the world,
it spread VERY rapidly worldwide
.
Nowadays,
you can see NMT info here and there
and it is REALLY wonderful because there is no perfect method for TSW so far, however, we see
much incorrect NMT info that may prolong the symptoms
too. Since NMT spread worldwide, we can't catch up with all incorrect info so
I keep telling sufferers/caregivers to learn NMT from the source
, here and there.
Sufferers who experienced the miracles of NMT share their personal journeys on SNS or some other media because
they also want to help you
but their explained personal experiences also are misunderstood as a part of NMT protocol. Sometimes it is dangerous because NMT is medical info.
Frequent washing and using soap
(especially liquid soap)
are not very good
because
you shouldn't wash off normal bacterial flora
(natural bacteria/indigenous bacterium in the skin)
, natural moisturizers, sebum, etc...that are necessary for healing
, but
at the same time
,
hygiene must be taken into consideration to avoid infections
.
Making a decision of frequency of taking a bath/shower is very difficult but each parent needs to decide it by themselves seeing kid's symptoms as long as you do NMT since it is hard to get appropriate non-steroidal treatment from doctors in any country in the current world's situation.
The only advice I can give you is to finish it as quickly as possible. 10 sec? 1 min? That's good enough in my opinion. You just need to understand that
the main reason for taking a shower is to avoid infections
.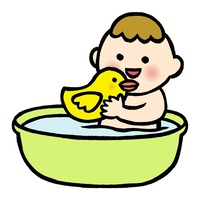 If you'd like to clean the area around your baby's mouth after eating, tap it very gently with a wet clean cotton gauze, and right after that, gently absorb the water with a dried clean gauze to dry it. (In my experience, drying should be done immediately and completely.)
It is also strongly recommended to wash new dried gauze once (washing with tap water is okay) and dry it in advance to avoid irritation from the gauze.



Again, sharing NMT is wonderful but some of the personal experiences are not clarified that they are not parts of NMT but their own experience. To not prolong the symptoms, you need to learn NMT from the source to understand the concept first and to learn the do's and don'ts of NMT.

Please remind yourself that it is impossible to understand the protocol just by reading a few pages.
Also,
NMT
stands for
No Moisturizing Treatment
and not '
moisturizer
' or '
moisture
' or '
therapy
', etc...
Please remember the correct name
. It is VERY important because
many of them who need this can't reach the source info with incorrect names
.
NMT is the treatment
not only avoiding applying moisturizers to the skin
but
avoiding any
'

moisturizing

'

acts thoroughly
. Incorrect names give different impressions though
avoiding any moisturizing acts completely
is
VERY important for sufferers' faster healing
. Again, this is called
No Moisturizing Treatment
.

NMT has been showing excellent results for more than 3 decades
in Japan. It just has been taking time to spread due to social circumstances.
Successfully healed sufferers and their caregivers can educate doctors little by little to change the world's situation that is unable to choose non-steroidal treatment.
Anyway, the choice is yours but to accomplish NMT, your
strong determination
,
perseverance
and
correct knowledge
are important and they will help you and your children.

Hang in there! Healing happens to your baby/child too!



Copyright © 2022 Tokuko Abfab All Rights Reserved.
**********************************************************
-How To Learn Correct NMT-
Please visit below sites and
be a master of NMT!
<<Non-Profit Organizations>>

★
Tokuko's Room
(
YouTube
)
To learn the basic protocol of NMT. I'm adding ENGLISH and JAPANESE subtitles one by one but working on Medical translations takes time so the latest status of completion is at the bottom of each video in the explanation column. Some are translated into SPANISH to.
Tokuko's Room (YouTube Channel)
<
Must-See☟
> You can see NMT's concept with this video.

It's Ok To Let Your Child Or Baby Scratch Freely! English version
Está bien dejar que su bebé o niño se ditrasque libremente!
Versión en español
掻かせても大丈夫 Japanese version


★
The Mix List of Dr. Mitsuko Satou's YouTube
To learn babies' and children's NMT from the super pediatrician who has been showing great results without prescribing steroids
for about 3 decades
. Adding English and Spanish subtitles one by one. Completion status is at the bottom of the video in the explanation column.
Dr. Mitsuko Satou's YouTube (NMT pediatrician) -THE TABLE OF CONTENTS- Vol. 1 Say 'No!' to Steroids - Prologue Vol. 2 Tips for Curing Atopic Dermatitis in Babies and Children Vol. 3 Habit of Sleeping in Separate Rooms Vol. 4 Let Them Scratch Freely - 1 Vol. 5 Let Them Scratch Freely - 2 Vol. 6 Take Care of Children Looking at Their Eyes Vol. 7 Feeding - 1 (Breast milk or formula one? - 1) Vol. 8 Feeding - 2 (Breast milk or formula one? - 2) Vol. 9 Feeding - 3 (When do you start baby food?) Vol. 10 Feeding - 4 (Babies also need flavor.) Vol. 11 Feeding - 5 (How much should babies eat?) Vol. 12 Feeding - 6 (Tips to let kids eat) Vol. 13 Work out, Play and Build up bodies

★
Tokuko's Room To Feel Uplifted

The Blog to learn the Basic Knowledge For Adults and Children/Babies
Tokuko's Room To Feel Uplifted (English version)
Must-Read For Adults and Children/Babies
(There are other language versions at the bottom of this article.)
Must-Read For Children/Babies
★Tokuko's 365 Days of Pep Talk for NMT
The blog in English: Tokuko's advice for sufferers to learn and accomplish NMT.
Tokuko's 365 Days of Pep Talk for NMT

★NMT Education Group (Facebook)
The Official GP to learn NMT protocol on Facebook
This group is designed for self-study of NMT protocol instead of NMT books. Highly recommend revisiting and reviewing posts over and over again to master NMT. Not for open discussions.
*Please answer 3 questions to join. To protect group members, we need your agreement.
★The NMT Healed Club (Facebook)
The official GP to learn healing process on NMT visually on Facebook seeing Before & After pictures.
The NMT Healed Club (Facebook)
This group is established for learning purpose of healing process on NMT visually on Facebook seeing Before & After pictures. They also will encourage you definitely.
*Please answer 3 questions to join. Without your agreement, admins have to disapprove of your request because we need to provide a safe place for members.
★Tokuko's Room To Feel Uplifted – Facebook (Facebook)
'Read Only' page including lecture meetings' info on Facebook.
Tokuko's Room To Feel Uplifted - Facebook (Read-only)